Instant Approval Cash Advance
Are you struggling with your kid's school fees? Are you suddenly in a tough spot due to unexpected expenses? Do you need emergency funds? A cash advance loan from CashSmart can help reduce the load you are carrying. Our quick loans can deposit funds into your bank account in a matter of minutes or hours.
Cash advances through payday loans have a better approval rating, and payday loans work great for managing bills. Our no credit check loans are cash advance loans especially made for those with a bad credit score.
With all our loans, you'll have to pay the standard fees and charges associated with any small loan. With zero interest rates, our small loans are the best for those looking for temporary financial support until their next payday. Apply now for an instant cash advance loan!
Benefits of a cash advance loan
The first and foremost advantage of a cash advance through payday loans is that there won't be a credit check. You can get a fast cash small loan without your credit ratings checked by the lender.
If you are applying for cash advances for the first time, it's wise to consult an independent financial counsellor and get some financial advice on how much loan amounts you should borrow. As Cash Smart doesn't perform a credit check for no credit check loans, you need to upload your bank statement and personal information to increase your credibility to a responsible lender.
Unexpected expense is tough to handle, but an instant loan can reduce your burden. If you have a bad credit score, apply for no credit check loans and get a fast cash advance that won't affect your credit rating.
Our same day cash loans allow same-day payments to all applicants. These fast cash loans come with no credit check, and the approval rates are pretty high. If you are going for a fast loan, make sure you know about the maximum loan term and the loan amounts you borrow. Our cash advance loans won't change your credit score unless you fail to repay in time.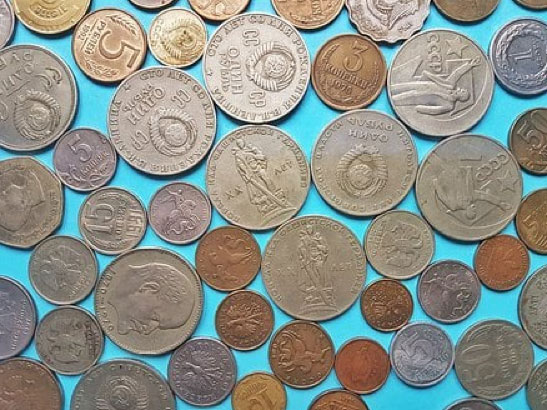 What is the lending criteria for instant cash loans?
The approval process we follow is different from others. You can get a cash advance loan from us without a credit check. A bad credit rating won't matter when you borrow cash loans from us. Your financial situation will mostly decide whether you can get payday loans from us or not.
Our cash loan with no credit check is only available to Australian residents.
Only adults can apply for unsecured personal loans without a credit check.
Before applying for payday loans, you must have a working phone number and an email address.
A functional and personal bank account is required.
When qualifying for a personal loan, you must have a stable source of income, and your bank statements for the last three months will be analysed.
Pay attention to the financial details of your fast cash loans. Know how small amount loans come with better benefits and higher approval ratings. CashSmart guarantees that there won't be a single credit check on any instant loan you apply for. Stop worrying about your bad credit score and apply for a loan now.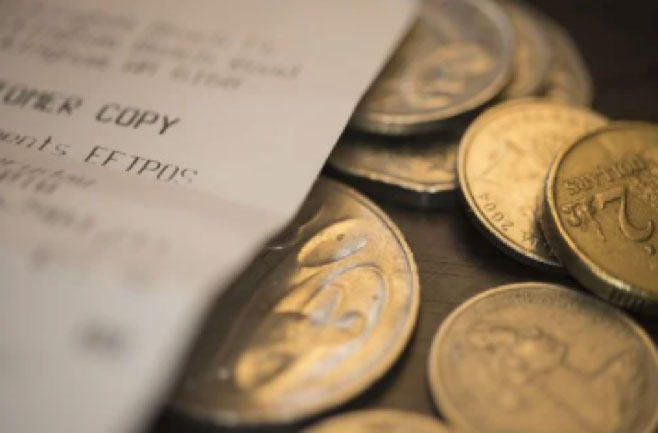 Why do the services CashSmart offers fit your requirement perfectly?
Instant approval
We won't deny you instant cash loans just because you have a bad credit history. We will not perform credit checks if you match our conditions, and your poor credit score will not hinder your ability to acquire personal loans from us. Simply complete the application process and think about all of your financing possibilities.
100% legal process
CashSmart has an Australian credit licence. We have the legal authority to lend money to anyone in Australia; if you are on government benefits or f you are receiving Centrelink payments, you can apply for a payday loan today as we consider these sources as regular income.
Upfront fees and charges
According to government laws, we charge a 20% establishment fee and a 4% monthly fee. There are no interest rates on a small loan CashSmart offers. Although the comparison rate varies depending on the loan amount borrowed, our loans' monthly and establishment fees stay the same.
Convenient repayment schedule
Once you go through the application process, you will know that we are very considerate about the repayments. You can choose weekly repayments, fortnightly repayments or monthly repayments according to your cash loan amount.
Our hassle-free online application form clearly mentions the repayment schedule and the annual percentage rate. Apply online through our online application and get a cash loan fast. The amount borrowed will reach your bank account once your lender is okay with your repayment schedule. Apply now for an instant cash advance loan!
FAQ
What is the maximum amount of money I may borrow with an instant cash loan?
We've set some short-term loan limitations to guarantee responsible lending. You can borrow a minimum of $100 and a maximum of $2,000 with a single instant cash loan.
How will I be able to repay the cash advance loan?
If you live in Australia, your lender may be able to issue you a little cash advance to your bank account. Even if you have a bad credit history, you might be able to get modest cash advance loans.
What is the cost of cash advance loans?
Any personal loan comes with a 20% establishment fee and a 4% monthly maintenance fee. There are no hidden fees, and our personal loan application includes all of the fees and charges associated with our instant loans. You'll avoid any applicable monthly fees that haven't been collected if you stick to your repayment period.
What happens if I don't pay my personal loans on time?
If you suspect you may be late with your payments, please let us know as soon as possible. We can work out a whole new payment plan for you. We highly encourage you not to skip any of the payments since doing so will cost you $30. Requesting a decrease in the amount you owe will cost you $20. Before you borrow money from us, please read the terms on the online application form carefully. If you miss your payments consecutively, it can affect your credit score, can worsen your credit score further.