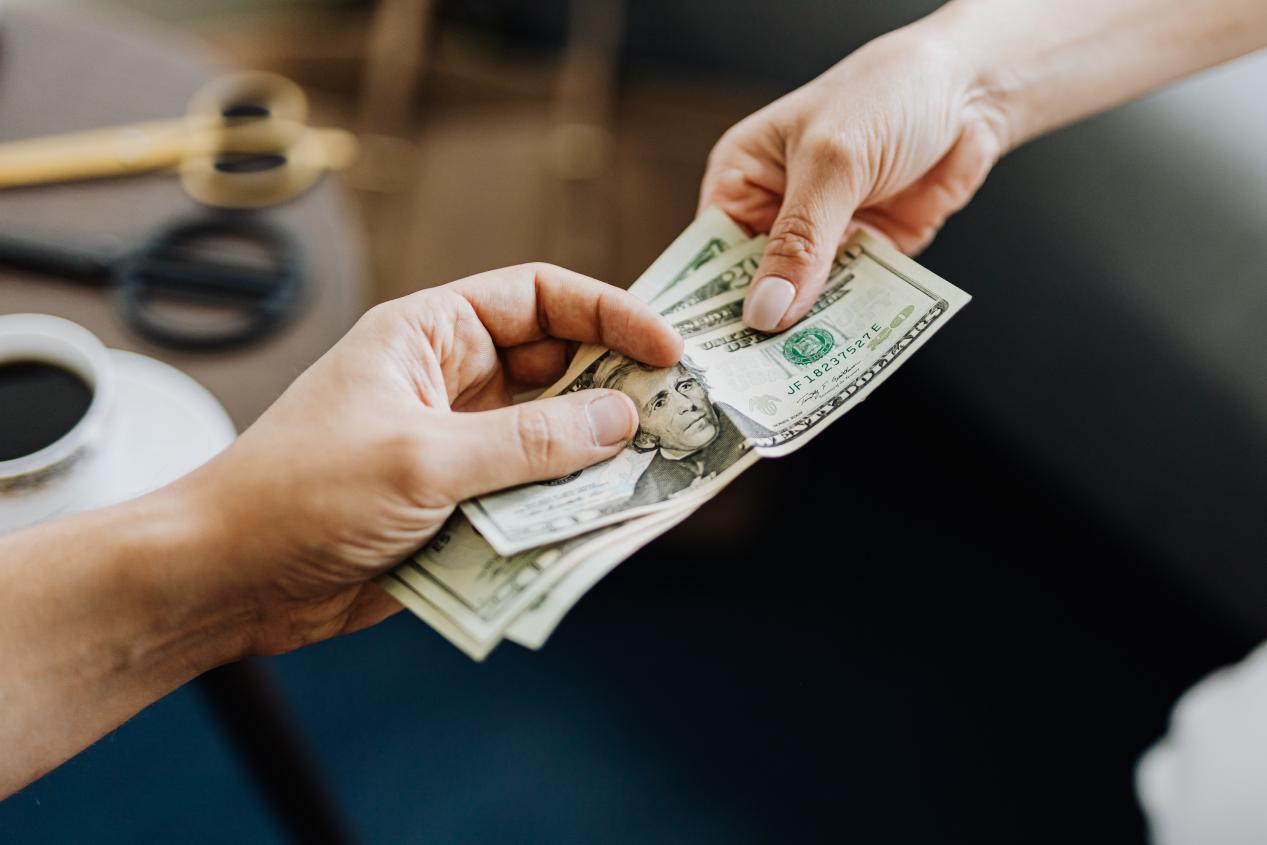 When unexpected expenses arise, every dollar counts. That's why Cash Smart offers a helping hand with our $100 Loan Instant Australia service. This quick and convenient loan option offers immediate relief to Australians in need, boasting an impressive approval rate. In fact, over 85% of applications are approved on the same day1. Whether you're facing an unexpected car repair bill, medical expenses, or simply need a bit of extra cash until your next pay day, we're here to help.
Table of contents
How It Works
Applying for a $100 Loan with Cash Smart is as easy as 1-2-3. Here's the breakdown:
Visit our website: Head over to our loan application page and fill out the online form. We've made the process intuitive and user-friendly.
Fast Approval: We understand that time is of the essence. Our team reviews applications quickly, and most applicants receive a decision within hours.
Get your Cash: Once approved, the funds are transferred directly into your nominated bank account. It's as simple as that!
Eligibility and Requirements
To apply for our $100 Instant Loan, you must:
Be over 18 years of age
Be a resident of Australia
Have a regular source of income
Have a valid email address and mobile number
Remember, responsible borrowing is essential. Consider your repayment ability before applying for a loan.
Why Choose Cash Smart?
Here at Cash Smart, we pride ourselves on our commitment to providing reliable and transparent services. The Australian Securities and Investments Commission (ASIC) states that more than 1 million Australians take out a small amount loan each year. As a reputable provider in this sector, we ensure our clients have access to fast, reliable, and regulated financial solutions.
Advantages of Small Loans
The appeal of a $100 instant loan lies in its simplicity and practicality. For situations that require just a small financial boost, it often doesn't make sense to apply for larger, more complex loan products. Small loans provide the perfect solution for those looking to borrow a modest sum with a quick turnaround.
Unlike traditional bank loans that may take days or even weeks to process, our service  at Cash Smart is designed with efficiency and customer convenience in mind. This level of service is especially beneficial for individuals who require immediate financial support.
The Impact of Instant Loans on Your Credit Score
Another benefit is the potential positive impact on your credit score. Responsible borrowing and timely repayments can demonstrate good financial behaviour to credit agencies, potentially enhancing your credit score.
At Cash Smart, we believe in giving all Australians a fair go. That's why we carefully assess each loan application, looking beyond just your credit score. We consider your current financial circumstances and your ability to repay the loan.
Responsible Lending Practices
The key to benefiting from small loans like our is to borrow
responsibly. At Cash Smart, we take our role in promoting responsible lending seriously. It's our mission to ensure that every client fully comprehends the implications of their loan terms prior to entering an agreement.
But our commitment to responsible lending extends beyond the decision to approve or deny a loan. It's about empowering you, as our valued client, to make informed choices. Our priority is to ensure that you are not just comfortable with your loan terms, but that you also have absolute confidence in your capability to meet your repayment commitments. We are here to provide support and guidance, not just loans. Why? Because at the core of Cash Smart, your financial health and wellbeing are what truly matter to us.
How to Use Your $100 Loan
A $100 loan is designed to cover small, unexpected expenses.
Consider this – your car might need a quick fix, an unexpected doctor's appointment arises, or you simply need a small cash boost to help you get through until your next pay cycle.
These are the kind of scenarios where our $100 instant loan service shines.
However, it's crucial to remember that this loan is not a silver bullet for larger, long-term financial dilemmas. Instead, it serves as a handy, immediate solution to tide you over during temporary, short-lived financial pinch-points. It's a short-term financial tool to be used wisely and responsibly.
Building Trust with Cash Smart
With over a decade of experience in the financial services sector, Cash Smart has built a strong reputation among Australians. We're known for our fast service, customer-friendly loan process, and commitment to responsible lending practices.
We believe that trust is earned, and we're committed to earning yours every step of the way.
Embrace Financial Flexibility
The cash loan from Cash Smart is not just a financial product, it's a tool that brings financial flexibility when you need it most. It empowers you to address small financial setbacks quickly, minimising stress and disruption to your everyday life.
Comprehensive Customer Support
We at Cash Smart recognise that every individual's situation is unique. In response to this, we proudly provide extensive customer support to tackle any questions or uncertainties you may have. Our approachable and seasoned team stands prepared, consistently ready to guide you along every stage of your loan process. From the initial application phase right through to the completion of repayments, we've got your back, ensuring a smooth and worry-free experience.
Swift and Straightforward
In today's fast-paced world, there's no room for unnecessary complications, particularly when it comes to managing your finances. We've streamlined our application process to be swift and straightforward, removing the red tape often associated with traditional lending.
Get Started Today
There's no time like the present to address your financial needs. With the $100 Loan from Cash Smart, you can have peace of mind knowing that help is just a few clicks away. Navigating the financial landscape can be challenging, but with Cash Smart, you're never alone. Whether you need a $100 today or assistance with other financial services, we're here to help. Contact us today and let us guide you on the path to financial ease.
Frequently Asked Questions
Q: How quickly can I get $100 from Cash Smart?

A: The majority of our loan applications are approved and transferred within the same day.
Q: Is there any hidden fee?

A: Cash Smart prides itself on transparency. All fees and charges are stated upfront during the loan application process.
Q: How do I repay the loan?

A: Repayments are set up via direct debit in line with your income cycle.
Q: Can I apply if I have bad credit?

A: Yes, we consider all applications. Your credit history is just one factor in our decision-making process.