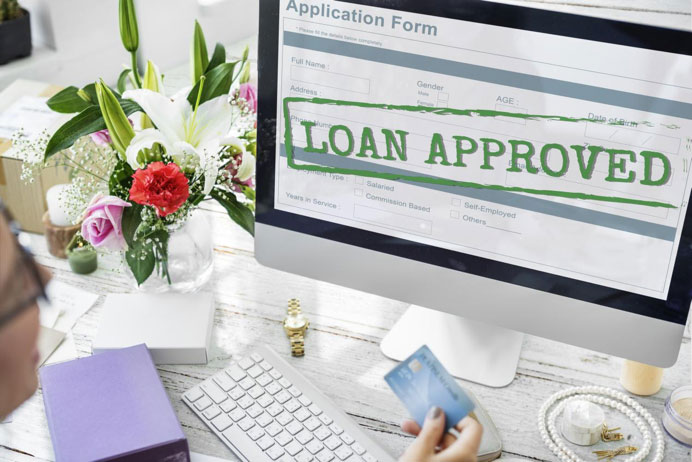 Facing a sudden financial emergency can be stressful. When the need for money is immediate, CashSmart provides a lifeline with their Emergency Loans ASAP service. We understand the urgency, offering fast and reliable financial solutions when you need them most. According to ASIC, over 3 million Australians accessed short-term loans in 2022, and our goal is to make this process as straightforward and speedy as possible for you.
At CashSmart, we pride ourselves on our efficiency, providing loans to our clients often within the same business day of application. Our range of services spans from personal loans to short-term payday loans, designed to cater to your unique needs.
Table of contents
The Process
Getting an emergency loan with CashSmart is as simple as 1-2-3. First, visit our online application page. Complete the application form, and submit the necessary supporting documents. Then, sit back and relax while we assess your application swiftly.
In accordance with ASIC guidelines, we conduct a responsible lending check to ensure the loan suits your financial situation. Once approved, the loan amount is transferred to your account ASAP, often on the same day.
Are You Eligible?
Our emergency loans are accessible to a wide variety of Australians. To apply for a loan with CashSmart, you must meet the following criteria:
Be at least 18 years old
Have regular income for the past 90 days
Have an active Australian bank account
Able to provide relevant ID documents
Read more about our eligibility criteria on our FAQ page.
Our Diverse Loan Products
At CashSmart, we understand that financial needs vary greatly among our clients. In response to the diverse financial needs of our clients, we proudly offer an array of loan options tailored to various circumstances. Maybe a surprise bill has caught you off-guard, or perhaps a substantial expense has emerged – whatever your situation, we have a solution that fits.
Find yourself grappling with a temporary financial pinch? Our short-term loans are the perfect remedy when you're cornered by immediate monetary demands. These loans act as a speedy financial pick-me-up to help navigate unexpected monetary strains.
Whether it's a medical emergency, major car repair, or home improvement project, these loans can help you get through these larger financial hurdles.
Your Security is Our Priority
At CashSmart, we take your financial security seriously. Our website is encrypted with advanced SSL technology, protecting your personal and financial data. At CashSmart, we uphold all regulations laid down by the Office of the Australian Information Commissioner (OAIC).This pledge from us guarantees the safeguarding of your personal and financial data, kept securely under virtual 'lock and key'. You can rest easy knowing that your sensitive information is carefully protected and remains confidential with us.
Accessible and Customer-Oriented
We believe that finance should be accessible to everyone. In line with this, our application process is designed to be as straightforward as possible. We've eliminated complex forms and financial jargon, and replaced them with a user-friendly, online application that can be completed within minutes.
We're also committed to providing exceptional customer service. Our approachable team is constantly on standby, eager to resolve any queries or address any concerns that might arise. To connect with us, simply visit our contact page and we'll be ready to assist you with a friendly and understanding approach.
Responsible Lending Practices
CashSmart adheres strictly to the responsible lending practices as outlined by ASIC. This means we conduct comprehensive credit checks and affordability assessments before approving a loan. Our priority is to ensure that any loan we provide is not only suitable but also manageable for our customers.
Swift and Efficient Loan Approval
We understand that time is crucial when it comes to financial emergencies. At CashSmart, we've streamlined our processes to provide you with quick results. Once your online application is submitted, our team works diligently to assess it as quickly as possible.
We've embraced technology to speed up our loan approval times. Using advanced electronic identification verification and bank statement retrieval, we're often able to provide you with a decision within the hour, during business hours.
Flexibility in Repayments
Our loan products come with flexible repayment options. You can choose to repay your loan over a few weeks or several months, depending on your personal situation. We also offer the option to repay your loan early without any additional fees. This flexibility allows you to manage your loan in a way that best suits your individual circumstances.
Learn with CashSmart
We're not just about providing loans. We're equally dedicated to empowering our customers to make enlightened financial decisions. Our blog stands as a treasure trove of information, brimming with practical guidance on budgeting, strategic saving techniques, and effective debt management.
We believe that with the right knowledge, everyone can achieve financial wellness.
With CashSmart, your urgent financial needs are taken care of swiftly and responsibly. Navigate the unpredictable sea of life's financial challenges with confidence, knowing that we're here to provide the support you need when you need it most.
Why Choose CashSmart?
CashSmart is wholeheartedly dedicated to supporting Australians in urgent need of financial aid. As a financial service provider holding full validation and endorsement from the Australian Securities and Investments Commission (ASIC), we're proud to comfort you with the knowledge that our services extend beyond just trustworthiness—they're specifically designed to synchronise perfectly with all legal directives, as laid out by authoritative bodies like the Australian Prudential Regulation Authority (APRA).Thus, when you opt for us, you're not merely selecting a steadfast service; instead, you're joining forces with a partner that is deeply devoted to maintaining the highest degree of legal righteousness.
This ensures you are partnering with an institution that respects and follows all relevant laws and regulations.
You can trust in the legitimacy and compliance of our operations, providing an extra layer of confidence in our services.
Our approach goes beyond mere compliance; we provide a service that's personal and human-centred.
We grasp that everyone's financial narrative is different, filled with unique challenges and needs. That's why we make it our mission to propose solutions that aren't one-size-fits-all, but instead meticulously tailored to cater to your distinctive financial circumstances.
Concluding Thoughts
At CashSmart, our Emergency Loans ASAP service is designed to get you back on your feet quickly when financial emergencies strike. With our streamlined process, diverse loan options, and commitment to responsible lending, we are here to help you navigate your financial journey with ease.
When in need, get in touch with CashSmart. Let us provide you with a fast, reliable, and personalised financial solution.
Frequently Asked Questions
Q1: How quickly can I receive my emergency loan from CashSmart?
A: Typically, approved loans are processed and the funds deposited into your account on the same business day.
Q2: What are the interest rates on CashSmart's emergency loans?
A: Our interest rates are competitive and are determined based on individual financial circumstances.
Q3: Do you conduct credit checks?
A: Yes, as a responsible lender, we perform credit checks as part of our loan approval process.
Q4: Can I apply for a loan if I'm on Centrelink?
A: Yes, those receiving Centrelink benefits can apply for our loans. However, your ability to repay the loan will be assessed.