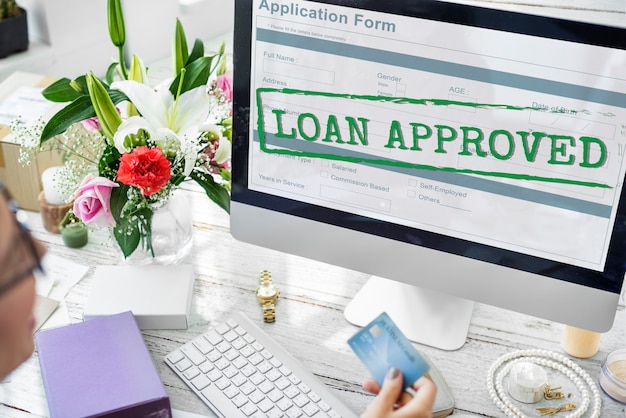 When faced with an unexpected financial hurdle, Cash Smart's instant approval loans can be your lifeline. Offering some of the best instant cash loans in Australia, we provide easy and swift solutions to your monetary needs. This article explores everything you need to know about securing a quick cash loan today and the benefits of choosing Cash Smart for your lending needs.
Table of contents
Why Choose Instant Cash Loans?
Have you ever been in a situation where you're thinking, "I need cash today," but don't know where to turn? Unexpected expenses don't wait for your paycheck. From medical emergencies to last-minute bill payments, life's surprises can leave you searching for fast financial solutions. This is where instant cash loans can help.
According to recent research conducted by leading Australian loan industry-based organizations, such as the Australian Financial Industry Association(AFIA) and the Australian Securities and Investments Commission(ASIC), instant cash loans have become a popular option for individuals seeking quick access to funds. The research data reveals that the demand for instant cash loans has been steadily increasing in Australia, with a significant portion of the population relying on these loans to meet their urgent financial needs.
Cash Smart is an industry leader, known for offering some of the best instant cash loans in Australia. Our loans offer a convenient and user-friendly way to cover your immediate financial needs. With our fast approval process, borrowers can have the funds transferred to their account within a few hours of applying.
What are the requirements for obtaining immediate approval for a fast cash loan today?
The process of obtaining an instant approval loan from Cash Smart is straightforward. In order to be considered eligible, there are several criteria that you must meet.
You must be at least 18 years old.
Be an Australian citizen or permanent resident.
Have regular income for the last 90 days.
Provide a valid email address and mobile number for contact purposes.
To apply for a loan, simply navigate to our homepage, click 'Apply Now', and fill out the form. After this, our team will swiftly review your application and, if approved, will transfer the funds to your account.
How do I get instant approval for my cash loan?
Navigating through a financial crunch can be daunting, and in such circumstances, obtaining a cash loan quickly becomes paramount. In recent years, several lenders have simplified the process to offer instant approvals for cash loans. The key lies in understanding the application process, meeting the eligibility criteria, and having the required documents in place.
Understanding Cash Loans
Cash loans, often termed as payday loans or short-term loans, are small, unsecured personal loans that you can avail of in case of financial emergencies. They can be an effective solution when you're short on cash and need money right away. However, it's important to remember that these loans typically come with high interest rates and short repayment periods.
Meeting the Eligibility Criteria
Lenders have certain eligibility criteria that you need to fulfill to receive instant approval for your cash loan. These typically include:
Age: Most lenders require borrowers to be at least 18 years old.
Employment Status: You'll need to show proof of regular income, typically through employment.
Credit History: While cash loans often cater to those with poor credit, having a good credit score can increase your chances of approval and may secure you a better interest rate.
Preparing Necessary Documents
Having the necessary documents in place can significantly speed up the application process. This generally includes:
Proof of Identity: This can be a passport, driver's license, or another form of government-issued ID.
Proof of Income: Pay stubs, bank statements, or tax returns can be used to demonstrate your ability to repay the loan.
Bank Account Information: Lenders usually transfer funds electronically, so they will need your banking details.
Choosing the right lender is a crucial step in securing a cash loan. Research various lenders to understand their loan terms, interest rates, and approval process. Look for lenders who specialize in instant cash loans, as these institutions have systems in place for speedy approvals. Many online lenders can provide instant approval, and with digital platforms, the application process can be completed in a matter of minutes.
Ensuring a Smooth Application Process
Once you've ensured you meet the criteria, have your documents ready, and chosen the right lender, it's time to apply. Be honest when filling out your application, any discrepancies can delay the approval process or lead to denial.
To boost your chances of approval:
Only borrow what you can afford to repay.
Keep your credit utilization low.
Try to maintain a good credit history.
Why Choose Cash Smart?
With so many lenders offering easy approval loans in Australia, you might wonder, why choose Cash Smart? Here are a few reasons:
Fast approval: Our loans are processed quickly, providing you with instant cash when you need it most.
Easy application: Our online application process is user-friendly and hassle-free.
Trusted lender: We're an established and trusted lender, committed to responsible lending practices.
Great customer service: Our friendly and professional team is ready to assist you with your queries and loan applications.
Get in Touch with Cash Smart Today
If you're in a pinch and need cash today, don't hesitate. Apply for one of our instant approval loans and get the relief you need. We're just a click away.
Experience the Cash Smart difference today. We're always ready to help when you need it most. Contact us today to discuss your options.
FAQs
Q: What do I need to get instant approval for a quick cash loan today?

A: You need to be at least 18, an Australian citizen or permanent resident, have a regular income for the last 90 days, and provide a valid email address and mobile number.
Q: How do I get instant approval for my cash loan?

A: Complete the online application form, provide the necessary documentation, wait for approval, and the funds will be transferred to your account upon approval.
Q: How long does it take to get approved for a loan at Cash Smart?

A: We strive to process all applications within a few hours.
Q: Are there any qualifications needed to get an instant approval loan?

A: Requirements may vary from lender to lender. However, commonly you'll need to be at least 18 years old, an Australian resident, have a steady source of income, and a valid checking account. Some lenders may also check your credit score to determine the terms of your loan.