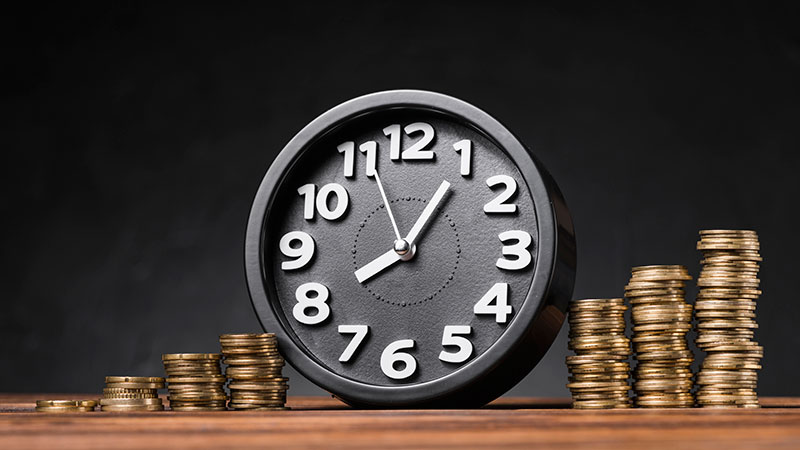 With a robust economic backdrop, Australia still experiences unpredictable financial uncertainties. In such cases, CashSmart, a reliable name in the finance industry, comes to the rescue with its Last Minute Loans. These instant financial aids serve as a lifeline, supporting Australians to bridge the cash gap between paydays. With a 98% customer satisfaction rate, we have already assisted thousands of Aussies in their hour of need.
According to a recent report from the Australian Securities and Investments Commission, approximately 17% of Australians face financial difficulties monthly. In such scenarios, our Last Minute Loans offer a speedy, reliable, and safe way to secure essential funds just when you need them.
Why Choose CashSmart for Last Minute Loans?
Our dedication to providing fast, efficient, and trustworthy service sets us apart. With our last-minute loans, you can expect:
Rapid Approval: With our streamlined online application, we offer quick loan approvals.
Flexible Terms: We believe in a tailored approach. Our loan terms are flexible and designed to fit individual repayment capabilities.
Trusted Lender: As a licensed and regulated entity, we adhere to the National Consumer Credit Protection Act 2009, ensuring your transactions are safe and secure.
Transparent Fees: We have no hidden charges. All our fees are explicitly detailed in our FAQs and loan agreements.
Understanding the Process
Applying for a Last Minute Loan with CashSmart is straightforward. Simply fill out our online form, submit the necessary documents, and get your approval within minutes! Post-approval, the funds get transferred to your account almost instantly.
Last Minute Loans with CashSmart: Bridging Your Financial Gap
When the unexpected happens, such as an urgent medical need or unexpected car repairs, it can quickly create a financial gap that's difficult to bridge. In these moments, CashSmart's Last Minute Loans can be the crucial lifeline you need, providing quick cash with a simple and streamlined process.
Fast and Convenient Service
Life doesn't always stick to your pay schedule, and neither do emergencies. But with CashSmart, you can count on our prompt, reliable service to deliver the funds you need, exactly when you need them. Our digital platform operates round the clock, allowing you to apply for a loan at any time.
Safe and Secure Transactions
Your privacy and security are our utmost priorities. Our state-of-the-art encryption technology ensures that all your transactions and personal data remain confidential and protected. CashSmart is a trusted name in the finance industry, compliant with the Australian government's Privacy Act 1988 and the Code of Responsible Lending.
Understanding the Cost
We firmly believe in transparency and aim to make our Last Minute Loans as cost-effective as possible. We follow the Australian Government's guidelines on small amount loans, ensuring that our fees and charges are fair and reasonable. Plus, with our straightforward repayment schedules, you'll always know exactly what you're required to pay back and when.
Tailored to Your Needs
We recognise that everyone's financial story is different – it's a tale as unique as the individual themselves. That's the philosophy that drives us at CashSmart. We offer a bespoke lending approach, crafting flexible loan terms and repayment structures that align with your personal circumstances and abilities. At CashSmart, we steer clear of cookie-cutter assessments. Instead, we approach each loan application with a keen eye and an empathetic understanding of your current financial standing and repayment capability. We understand that you're more than just a bunch of numbers on a form. You're a valued member of the CashSmart family, with distinct needs and financial aspirations. We're not just in the business of providing loans; we're here to guide you, support you, and champion your financial journey. Your success is our commitment.
Bad Credit? No Worries
Having a poor credit history can be a significant obstacle when seeking a loan. But at CashSmart, we believe that your past financial mistakes shouldn't hinder your present needs. We consider all applications, even those with bad credit history. Our focus is on your current financial status and ability to repay the loan. To understand our approach to bad credit loans, visit our Bad Credit Loans page.
Customer Support
Our customer-centric approach goes beyond just providing last-minute loans. At CashSmart, we're not only proud but passionate about the stellar customer service we offer. Our team, a cheerful and savvy bunch, are here for you at every step of your journey. Whether it's guiding you through the application process, assisting with repayment strategies, or simply answering your burning questions – we're just a call or click away. So, never hesitate to reach out; we're here to make your journey smoother and your financial future brighter. Remember, you're not alone in this – you've got the CashSmart team by your side!
Bottom Line
Life is full of uncertainties, and financial emergencies can crop up anytime. Last Minute Loans from CashSmart offer you the financial flexibility to handle these unexpected expenses, so you can focus on what's most important. Don't let financial hurdles keep you from moving forward – let CashSmart be your trusted financial partner in times of need.
In Conclusion
Last Minute Loans with CashSmart are a quick, reliable, and safe financial solution during unexpected financial emergencies. Don't let financial stress bog you down, take the leap, and get in touch with us at CashSmart. With life's unpredictable nature, financial emergencies can sometimes catch us off-guard. When these moments strike, it's comforting to know that you have a dependable partner like CashSmart ready to assist. Our Last Minute Loans not only offer a quick, reliable source of funds but also ensure a safe, transparent, and customer-friendly service. Our flexible repayment terms cater to your unique circumstances, and our round-the-clock customer service is always ready to help you navigate your financial challenges.
So, why bear the burden of financial stress alone? With CashSmart's Last Minute Loans, you can bridge your financial gaps and regain control over your financial situation. Experience a smoother financial journey with us. So, why wait? Take your first step towards financial peace of mind today by contacting us. Here's to a financially smart future with CashSmart!
Frequently Asked Questions
How much can I borrow with a Last Minute Loan?
You can borrow anywhere between $500 to $2000 depending on your need and repayment capabilities.
What are the repayment terms?
Our repayment terms range from 2 weeks to 1 year, offering flexibility to suit your financial situation.
What documents do I need to apply?
Generally, we require proof of income, proof of identity, and bank statement for the last 90 days.
Can I apply if I have a bad credit history?
Yes, we consider all applications, including those with bad credit. Our primary focus is your current ability to repay the loan.