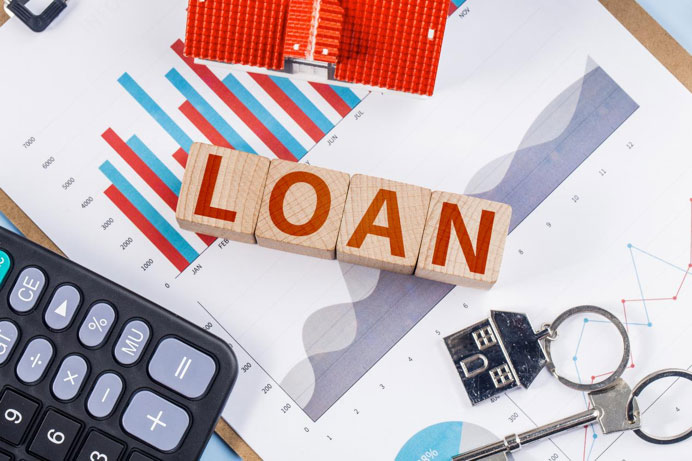 Are you in a financial bind? Fret not! CashSmart, a leading Australian lending agency, is at your service to help. We offer quick and easy loans to tide you over. When these surprises come with an unexpected price tag, that's where CashSmart steps in. We provide quick and easy loans to help navigate those financial speed bumps that life throws your way.
Table of Contents
The rising demand for small personal loans hasn't escaped our notice. Indeed, the Reserve Bank of Australia has highlighted a significant uptick in such loan applications in 2023. Responding to this need, we at CashSmart have doubled down on our efforts to ensure our loan process is not just faster, but also more user-friendly than ever. We've ironed out the kinks, stepped up our efficiency, all to get you what you need, when you need it.
Forget about long waits and stacks of paperwork. With us, it's quick, easy, and utterly hassle-free.
The CashSmart Advantage
There are many reasons why CashSmart is the preferred choice for quick and easy loans in Australia:
Efficiency: Our automated system and dedicated team ensure quick processing. You'll have your money in no time!
Flexibility: With us, you can borrow anything from $500 to $10,000. Tailor the loan to your needs.
Transparency: We believe in no hidden charges and surprises.
Ease: You can apply for a loan from the comfort of your home through our online application.
The Loan Process: Simplified
At CashSmart, we've reduced the loan process to four straightforward steps:
Fill out the online application.
Wait for our quick approval – often within hours.
Sign your contract electronically.
Get your money – often on the same day!
The CashSmart Commitment: Quick, Easy, and Fair
At CashSmart, we're committed to providing quick and easy loans that don't leave you in the dark. We understand the urgency that comes with needing a loan quickly, whether it's for unexpected expenses, medical bills, or a sudden shortfall in cash. Our commitment to swift, easy and fair lending practices puts you, our valued customer, first.
The National Consumer Credit Protection Act 2009 guides our lending practices.
Our mission at CashSmart is to support you in navigating your financial hurdles, not to push you into deeper waters. We strive to provide lending solutions that align with your needs and capabilities.
Our loan terms are crystal clear – no obscure language or confusing terms. And, our dedicated team is always ready to clear up any queries you might have. It's crucial to us that you understand the loan terms inside out before you commit.
We're not just about signing contracts; we're about building trust, and that begins with ensuring you're fully informed about what you're signing up for. After all, knowledge is the first step towards making smart financial decisions.
The Changing Face of Lending in Australia
Traditionally, getting a loan required extensive paperwork, a good credit history, and a long waiting period. However, the digital revolution has changed that. The Australian Bureau of Statistics reveals an illuminating statistic – over 85% of Australians are now connected online, and this shift has not just affected our social interactions but also dramatically transformed the way we conduct our business. The digital world has reshaped commerce, bringing with it a sea change in financial services and lending practices.
With the increased digitalisation, quick and easy loans have become a reality. And leading the way is CashSmart. Our fully digital process means you can apply, sign your contract, and receive your money without stepping foot outside your home.
When to Consider a Quick and Easy Loan
Quick and easy loans can be a great option when you need a small amount of money quickly. They can help manage unexpected expenses such as:
Car repairs
Medical bills
Home repairs
School fees
Remember, quick and easy loans are a short-term solution. They are not intended for long-term financial management.
How CashSmart Stands Out
Our customer-centric approach sets us apart in the quick loan market. From your initial application to the final repayment, we ensure that your journey is seamless, quick, and easy.
Digital Convenience: We leverage technology to make the loan process smooth. From an easy-to-use online application to digital contract signing, we've taken the hassle out of borrowing.
Speed: We know you need your funds quickly, and we strive to provide same-day loan disbursement. Our efficient processes and dedicated team ensure a quick turnaround.
Transparency: No surprises, no hidden fees. At CashSmart, we're all about clarity and transparency.
And because we know that the loan process can sometimes feel a bit daunting, we've got a supportive team at your beck and call. Got a question about your application? Not sure about something during the repayment period?
Taking out a quick and easy loan can be the perfect solution to dealing with an unexpected expense. But remember, it's vital to borrow responsibly. Always double-check your budget to ensure you can manage the repayments comfortably. At CashSmart, we're all about helping you stay smart about your cash.
Conclusion
Quick and easy loans are designed to provide immediate financial relief. With CashSmart, this process is expedited further, ensuring you get the financial help you need when you need it. Don't let a financial hiccup turn into a crisis. Reach out to CashSmart for quick and easy loans that offer the perfect solution to your financial woes.
Frequently Asked Questions
Q: What are the eligibility requirements for a quick and easy loan?
A: To be eligible for our loans, you need to be at least 18 years old, an Australian resident, and employed.
Q: What if I have a bad credit history?
A:We believe in second chances. A bad credit history doesn't automatically disqualify you from getting a loan from CashSmart. Learn more about our bad credit loans.
Q: How fast can I get the money?
A:In most cases, the loan amount is disbursed on the same day. However, this can vary depending on your bank.
Q: Are there any hidden charges?
A:At CashSmart, we pride ourselves on our transparency. There are no hidden charges.